SUP, SQUARE! YOU FEELING EXCITED YET?
Almost never. Why, what's happening?
WELL IT LOOKS LIKE DISNEY'S ACQUISITION OF 21ST CENTURY FOX IS JUST ABOUT COMPLETED. YOU KNOW WHAT THAT MEANS!
I think it means that Disney has absorbed major assets of yet another global multi-billion dollar company, significantly reducing their competition in several key markets and moving them one step closer to actual world domination.
NO, GOOF! IT MEANS THAT WE'LL FINALLY SEE THE FANTASTIC FOUR AND THE X-MEN IN THE MARVEL CINEMATIC UNIVERSE!
Oh right!
WHAT WAS THAT OTHER STUFF YOU WERE TALKING ABOUT?
I dunno. Who cares? Yeah, X-Men!
YEAH, FANTASTIC FOUR!
Yeah, life is great as long as I don't think about it too hard!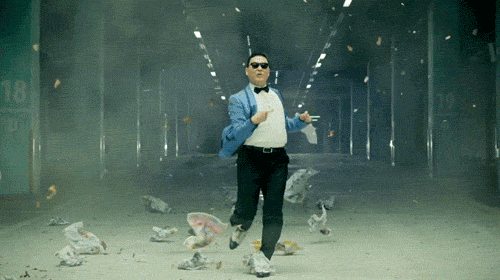 I GUESS THIS MEANS MARVEL STUDIOS HAS ACCESS TO ALL OF IT'S OWN CHARACTERS NOW.
No.
NO?
Well, almost? I mean, they're nearly there. It's complicated.
UGH. WHY DOES EVERYTHING HAVE TO BE COMPLICATED WHEN IT COMES TO SUPERHEROES?
Marvel Studios doesn't exactly have everyone, or at least they don't have one hundred percent control over all of them. There are still deals with other studios in place that would need to be dissolved before Marvel Studios had total access.
WAIT JUST A SEC. IS THIS GOING TO BE ONE OF THOSE THINGS WHERE I NEED TO DRAW UP A DIAGRAM TO UNDERSTAND EVERYTHING? BECAUSE YOU KNOW HOW I FEEL ABOUT THOSE.
I'll try and keep it simple today.
CARROLL DIAGRAMS ARE THE WORST. I DON'T TRUST THEM.
No diagrams here, Carroll or otherwise. I'm only focusing on Marvel's relationship with one company today: The Sony Corporation. Developers of compact disks, the Walkman, Playstation, and Blu-Ray.
ALSO MINIDISKS, PRESSPLAY, PSP GO, AND OF COURSE BETAMAX TAPES. SO YOU KNOW, TAKE THAT HOWEVER YOU LIKE.
Anyway, Sony Pictures – the company's movie and TV division – currently own the film rights to arguably Marvel Comic's most well-known character: Spider-Man.
WOW, THAT'S A PRETTY BIG GET. HOW'D THE BETAMAX GUYS PULL THAT OFF?
It's actually a pretty interesting story. You see back in the mid-eighties, way before Sony even entered into the equation there was this company called Cannon Films, who-
WHOA WHOA WHOA. EASY THERE, KEN BURNS. I DIDN'T COME HERE FOR A FIVE THOUSAND WORD HISTORY LESSON.
Fair point. I do tend to ramble on a bit.
LET'S JUST FOCUS ON SONY FOR NOW AND YOU CAN COVER CANNON FILMS ALL YOU LIKE SOME OTHER TIME.
Eh, Dave Gonzales does a better job telling the story anyway. Tell you what, I bet I can get it down to just two paragraphs.
DEAL.
I appreciate your understanding.
WELL, WE'RE BOTH WRITTEN BY THE SAME GUY, SO Y'KNOW.
Yeah, so things actually kick of in the year 1999, when Marvel sells off the film rights to several of it's characters in order to combat the company's imminent bankruptcy, with Sony snatching up the rights to Spider-Man. Fast forwarding through the highly successful Sam Raimi Spider-Man trilogy to the year 2014, Sony's Amazing Spider-Man series has a less than successful time with both critics and the box office. Shortly after the sequel's lukewarm reception, representatives from Sony secretly begin talks with Marvel Studios to arrange a sort of "shared custody" deal with Marvel Studios, which would eventually allow Spider-Man to move over to the Marvel Cinematic Universe. Now, this is where things get tricky.
Assuming I'm understanding the particulars correctly, Sony still finances and distributes the solo Spider-Man films set in the MCU, collecting all profits generated from the film alone. Meanwhile, Marvel gets to enjoy all profits generated from the merchandising and basically gets total creative control of the movies being produced; they pick the director, choose the actors, write the script, and so on. In addition, Marvel gets to add Spider-Man to whatever other MCU films they want and earn some money off of those, which is how we got Peter Parker showing up in Captain America: Civil War in 2016 and Avengers: Infinity War earlier this year, which brings us to the present day.
SEE? SHORT AND INFORMATIVE. IT CAN BE DONE.
I'm not saying I won't come back to this later.
SO WHAT'S THE BIG DEAL WITH SONY, EXACTLY? IT SOUNDS FAIRLY STRAIGHT-FORWARD: SONY PAYS FOR A SPIDER-MAN MOVIE, MARVEL MAKES A SPIDER-MAN MOVIE, SONY AND MARVEL PROFIT. SEEMS LIKE A WIN-WIN FOR ALL PARTIES INVOLVED.
Well let me ask you this, have you been paying any attention to the new Venom movie coming out?
SURE, THE ONE WITH TOM HARDY IN IT. IT LOOKS OKAY. I'M NOT THE BIGGEST VENOM FAN BUT MARVEL HASN'T DROPPED THE BALL YET.
Ah, but Venom is not a Marvel Studios movie.
…I MEAN, SURE, IT'S TECHNICALLY A SONY MOVIE, BUT THE GUYS AT MARVEL ARE STILL THE ONES ACTUALLY MAKING IT, RIGHT?
As a matter of fact, Marvel has zero involvement here. This is a Sony production from the top down.
YOU'VE LOST ME.
My apologies. See, Venom is taking place in it's own universe separate from the Avengers and Thanos or what have you, in fact by the looks of things it doesn't look like Spider-Man is even involved this time around.
I DIDN'T THINK SONY COULD DO THAT.
Well they're gonna give it a shot.
I THOUGHT I'D SEEN SOMEWHERE THAT SONY HAD SOME SORT OF BLACK CAT MOVIE IN PRODUCTION AS WELL. IS THAT GOING TO BE IN IT'S OWN LITTLE WORLD TOO?
I think you're referring to Silver and Black, the proposed team-up movie with Black Cat and Silver Sable. But no, I believe the plan was for all of them to take place in their own shared universe separate from the MCU. Apparently the studio's calling it the "Sony Universe of Marvel Characters".
HOLD UP, GOT A LOT TO PROCESS HERE. FIRSTLY, "SILVER SABLE"?
Yeah, she's a little outside my area of expertise. From what I gather she's a character with fingers in a couple different pies, but it seems she mainly operates as the head of a team of mercenaries called the Wild Pack. She's also the head of a company called Silver Sable International and might possibly be unofficial European royalty?
COMICS ARE GREAT.
I fully admit I don't have all the details here. I know she's popped up here and there in the Spider-Man comic books and made a couple appearances in his video games and cartoons, but for whatever reason she's never made it the big leagues. Apparently Sony thought that was enough though because they've since decided to scrap Silver and Black and split Black Cat and Silver Sable into their own solo movies.
I HOPE ALL THE DIEHARD SILVER SABLE FANS READING THIS ARE PLEASED.
I think they'll be in good company along with fans of Morbius the Living Vampire.
THERE'S GONNA BE A VAMPIRE FLICK, TOO? I THOUGHT AFTER THE TWILIGHT CRAZE HAD DIED DOWN WE HAD ALL COLLECTIVELY AGREED WE WERE DONE WITH THOSE. BET THAT ONE TAKES A WHILE TO GET ROLLING.
Actually it looks like they've already got a director lined up for the project and Jared Leto is currently locked in to play Morbius.
VENOM, BLACK CAT, SILVER SABLE, MORBIUS. JUST HOW MANY SPIDER-MAN CHARACTERS DOES SONY HAVE, EXACTLY?
Hard to say for sure; there's no "master list" we can reference here. The chatter online is that it's something like nine hundred characters altogether.
THAT'S A STUPID HIGH NUMBER TO JUST THROW OUT THERE. YOU THINK IT'S LEGIT?
I can't see any reason why not. We have to keep in mind we're talking about a comic book property that's been pumping out new stories in books, movies, and TV shows continuously since Spider-Man first appeared back in 1962. Honestly I wouldn't be surprised if Sony was rounding down.
I HAVE TO SAY THAT ON PAPER IT LOOKS LIKE THE "SONY UNIVERSE OF MARVEL CHARACTERS" IS A BIT NUTTY, BUT I CAN'T DENY WHAT I'M HEARING HASN'T PIQUED MY CURIOSITY ENOUGH TO AT LEAST GIVE IT A SHOT. I'M GUESSING YOU'RE NOT ENTIRELY SOLD, THOUGH.
What makes you say that?
I'll admit I've been pretty skeptical about the whole deal ever since Sony first confirmed that Venom was going to be it's own thing. When they announced that they intended to move ahead with their own shared universe I couldn't help but feel a little disappointed.
BECAUSE YOU WERE AFRAID THEY'D SOMEHOW BOTCH IT LIKE THEY DID WITH THE AMAZING SPIDER-MAN SERIES?
Nah. I thought that have been the case initially, but the more I considered it the less it felt right. It wasn't the fact that they were making changes to the characters either, like cutting Peter Parker out of Venom's origin story. Honestly, Marvel Studios has been making choices like that for years and there's more often than not a good reason for it. It might even be more interesting if they substituted in another version of Spider-Man like Miles Morales; we haven't seen that combo in the movies yet and it could potentially be very entertaining.
SO YOU'RE BASICALLY BEHIND THE NEW SPIDER-LESS TAKE ON VENOM?
I'm cautiously optimistic. I mean, I obviously can't speak for either studio, but for me it feels like when Marvel decides to feature a new character in their movies it's because they have a plan laid out for them and a genuine passion for bringing their story to life. At the moment, looking at Sony's upcoming line-up I get the sense they're experimenting by throwing everything at the wall and seeing what sticks. It's certainly a more eclectic line-up of properties then I would expect, but adding in a little variety could potentially work out very well for all parties involved, provided it's executed well.
SO WHAT'S REALLY BUGGING YOU?
Well, I suppose I could try to dress it up and pretend it's more complicated than it actually is, but the simple truth is that I'm a completionist: I want everything to be together and accounted for, and outliers like this Sony-verse just don't sit right with me. Kind of like the missing piece in a 500 piece puzzle, there's a part of my brain that won't be satisfied until I figure out how to find the missing pieces and complete the image, and until I do those holes are always gonna nag at me.
HAVING MARVEL RECLAIM THE FANTASTIC FOUR AND THE X-MEN MUST HAVE TAKEN THE EDGE OFF A BIT, THOUGH.
Yes and no. Obviously I'm thrilled that those characters are back with the rest of the Marvel pantheon, but on the other hand it makes the pieces that are still missing all the more annoying. It's irrational of course, but that's the honest truth.
DO YOU THINK YOU'LL EVER BE ABLE TO GET OVER IT AND ACTUALLY ENJOY THESE NEW SONY FILMS?
I imagine so, if Sony Pictures is truly passionate about what they're doing here and not just churning out a cinematic universe expecting a quick buck. I'm obviously not against more good superhero movies, and it could turn out that the SUMC could be a huge success if they put the right creative teams behind it. I mean, before Marvel Studios released Guardians of the Galaxy or Ant-Man I figured there was no way those movies would work as well as they did.
Of course my personal favorite has to be Captain America: a character I had previously wrote off in my youth as "simple" and "corny" but in the hands of Chris Evans and some highly talented storytellers has quickly become one of my favorite characters ever. So I suppose the TL;DR version of all this is that despite my weirdly specific cinematic OCD, I am ready to give the SUMC a chance, just as I did with the MCU before it.
THAT'S A LOT OF ACRONYM'S RIGHT THERE.
I hadn't noticed. Hey, you know what looks really cool? Spider-Man: Into The Spider-Verse.
THAT IS A VERY COOL LOOKING TRAILER.
Right? Miles Morales sounds great, the style and movement of the animation is pleasantly unique and the color palettes on the costumes and the city look gorgeous, plus they've got those wacky word balloons and over-the-top effects that make it look like it's popping off the pages of a comic book. Plus I think I read somewhere that Peter Porker aka "Spider-Ham" is going to make an appearance.
LET ME GUESS, HE'S A PIG VERSION OF SPIDER-MAN.
You got it.
COMICS ARE SO WEIRD.
Later, Squares!